Welcome to our online storefront!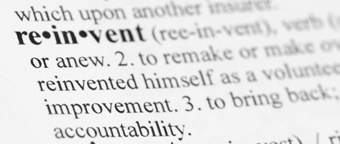 You undoubtedly ended up here from a piece of snail mail or maybe an email. Or maybe you read about us in one of the dental journals? However it is you found us, thanks for dropping in!
We pride ourselves on knowing our mesial from our distal; our buccal from our lingual; our anterior from our posterior. This is something a Dental Professional like you may be unused to: We didn't just fall off the Dental Sales Wagon.
If you like having control of your own destiny, if you believe that you know best when it comes to the products used in your operatory and if you are tired of having to duck and cover when an army of salespeople come around your office trying to sell you something you might not want, then it's time for you to Reinvent Your Practice.
Located in Spring Lake, Michigan, home of all four seasons and a bunch of nice people, Reinvent Dental Products' mission is simple: To provide high-quality products to dentists who care about their patients. That's it.
While Reinvent Dental Products is somewhat of an experiment in the modern way of doing business, we still have some old-school ways: If communicating electronically isn't your thing, we have a knowledgeable staff that is available by phone. However, if you want to engage us by other means, we have more social media avenues than you can shake a stick at. Between Twitter, Facebook and some others that we have yet to learn, we can pretty much be contacted day or night.  Try that with your current source of dental products!
That said, please feel free to contact us via the following modes of communication (or just go to the link "Contact Us" on this website):
  Want to see some interesting clinical stuff?